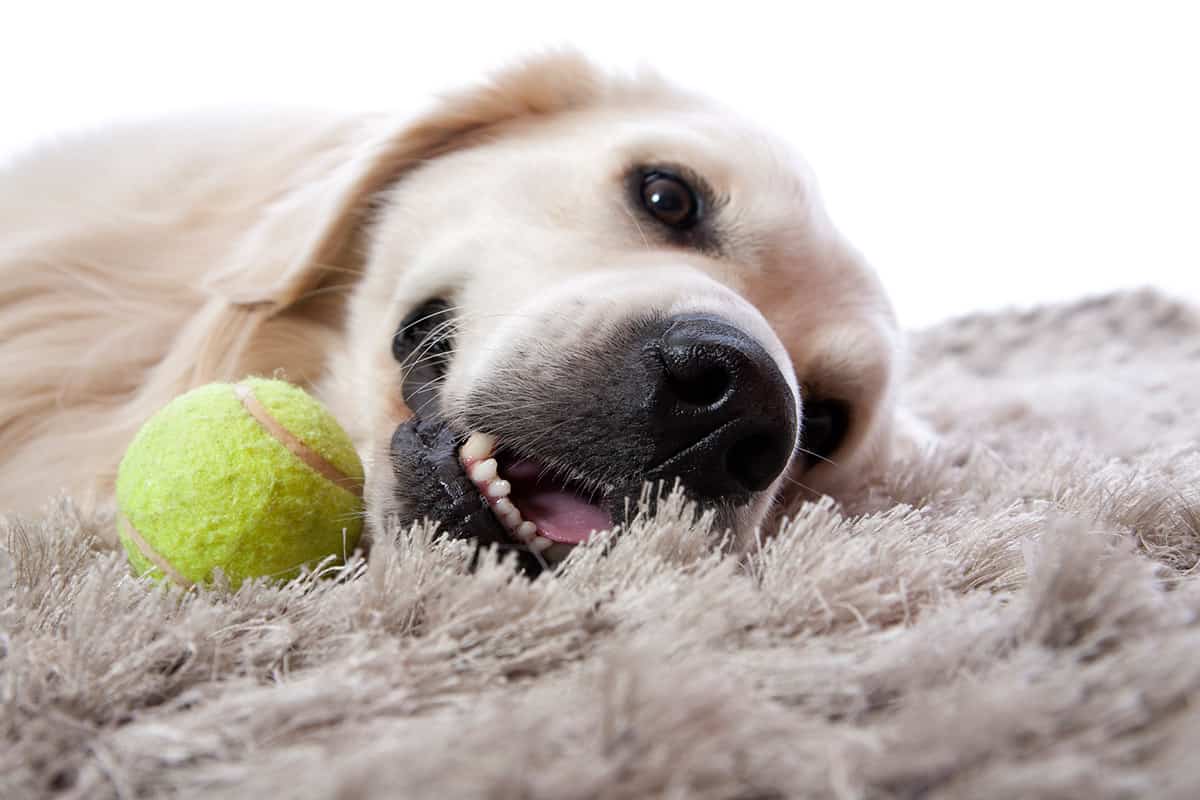 Dental health is a critical factor in your pet's overall health. By the age of 3, 65-85% of all cats and dogs have dental disease. In dogs and cats, periodontal disease versus tooth decay is the culprit. It's important to remove dental plaque and tartar before it leads to inflammation and infection. Dental disease is not only uncomfortable for your pet, but also accompanying infection can spread throughout the body affecting the heart, kidneys, and liver.
Routine Exams and Preventive Care at Home
At Flowers Mill Veterinary Hospital, we prioritize dental health and will develop a plan that is appropriate for your pet. Some cats and dogs are more susceptible to dental disease. There is a genetic component to dental disease putting small breed dogs at greater risk. At wellness visits and routine exams, we will examine your pet's mouth. We also will coach you on pet dental home care and attempt to catch any underlying dental disease before it results in infection.
Dental Surgery
During the course of their lives, most pets will require surgical dental care, since it is impossible to remove plaque thoroughly unless the pet is sedated. Some pets require dental cleaning as often as every 6-12 months. During the dental surgical procedure, we will use ultrasound equipment and dental tools to remove mineralized plaque, or tartar. We'll also polish teeth and examine the teeth and mouth completely, often taking dental x-rays. If warranted, we'll remove any infected or decayed teeth. And just as is the case in all the pet surgeries we perform, we'll use the best practices to ensure a safe and comfortable procedure for your pet.
Answers to Your Questions on Dog & Cat Dental Health
Q. Is it really necessary to brush my pet's teeth — I've never done it for any other pet I've owned?
A: Good dental health is integral to your pet's overall health, just as it is in humans. Poor dental health has been linked to stroke and heart disease. Mouth infections and dental disease can cause damage to other systems in the body. So, yes, it is important to keep your pet's teeth clean and plaque-free.
Q: My pet eats kibble and uses chew toys—doesn't that clean the teeth?
A: Kibble and chew toys can help to keep a pet's teeth cleaner, but for most pets it doesn't eliminate plaque buildup entirely. At-home brushing is important, and most cats and dogs will require surgical cleanings.
Q: How do I get my pet to allow me to brush his or her teeth?
A: Start by first rubbing your pet's teeth and gums. Get him or her used to having your hands near or in their mouth and try to get your pet to associate your touch with something pleasurable. If you have a kitten or puppy, start this process early.
Q: How do I brush my pet's teeth?
A: We recommend finger toothbrushes, which many pets take to more easily and they can be purchased from us or a local pet store such as Petland.
Here are some good how-to videos:
Q: How do I know if my pet has dental disease?
A: With regular exams and wellness appointments, we hope to prevent dental problems or symptoms of dental disease. However, signs of dental disease include:
Persistent bad breath
Reluctance to chew toys or hard food
Dropping food
Red, swollen, or bleeding gums
Chattering teeth
Read more about pet dental health from HealthyPet.com.